Starting a Bungy / Slingshot Business?
Bungy Jumping and The Human Slingshot can be a great business and in the correct location with the right marketing it can be an extremely profitable business as well, with a significant return on investment.  As with starting up any business though it does not come with out risks. Our job as your consultants is to guide you every step of the way from site planning, building, commissioning, business management, marketing, licencing, sourcing, staffing to external auditing.
When Bungy Jumping first became commercialized in the 80's there was little regulation and as with any sport in its infancy there was a lot of trial and error with process, equipment and tower design. From a business side the marketing and business management consisted more of a passion for the sport rather than from a rigorous financial management perspective.
To provide you with the best service, we have a team of three consultants, each with different business specialties to take you through the complete process to help you open a world class, safe and profitable Bungy Jumping business.
With our consultancy services, you get the latest tried and tested advice, the most current safety standards, operating procedures and jump design as well as complete business management, training and marketing.
The Process
Every Jump site is different and every customer requirement is different, but our initial engagement process is the same.  We commence with a customer investigation process where we will sit down with you to further understand exactly what your requirements are, what existing skills you have on your team and what we can do to help you be successful. We will explain exactly what we can and can not do so everything is clear, for example we can't help you with specific planning or building permit submission for your location. For the Human Slingshot our world wide patent covers the design and process which will be provided to you under licence.
This initial consultancy typically takes two days to go through and is something that we provide free of charge.  This is important for both us and you as we want you to get to know us, our team and our capabilities. As with any long term commitment it is important that all parties have confidence in each other. After this first step, we will provide you with a complete tailored consultancy package to meet your needs.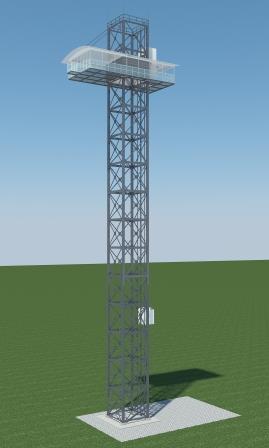 Location & Design
What makes a good location
What jump designs are suitable for your site

Projected jumper volumes
Unique features
Other activities

Required safety spaces
Fundamental systems redundancy
Buy or Build
Power, Parking, Environmental
Business Planning
Customer focus
Projection. P/L Analysis
Competitor analysis
Digital strategy
Up Sale & Opportunities
Launch & Ongoing Marketing Strategy
Sponsor & Endorsement
Construction
Complete SOP's specific to your site
Assistance with construction permit
Oversite of construction
BOM & Equipment Sourcing
Office, Storage
Staff Training
We run Jump Master and staff training courses on a regular basis at our Bungy Jump on a group basis. The training courses are bespoke to us and cover all your staffing needs. Courses vary on length and all courses also include full first aid certification as well.  Please see our dedicated training page for more details on courses at Pattaya Bungy Jump.
We are also able to offer training at your jump site as well as staff at your site.
Commissioning 
Records & Recording
Complete audit of jump site & process
Merchandising (video systems, t-shirts etc)
Jump process audit
Safety audit
Site testing
Staff preparedness
Auditing / Management 
Quarterly external audit report

Safety Audit
Process Audit
Staff Audit
Equipment Audit

Management over site
Staff placement